We pride ourselves with the work that we do surrounding dignity at The Limes. In 2015 we were awarded the Dignity Award by Derby City Council and we have many members of staff who are registered Dignity Champions.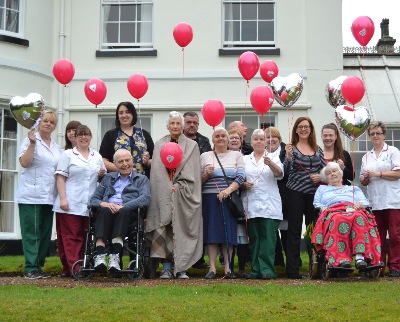 Dignity Action Day was held on Wednesday 01st February 2017.

Dignity Action Day gives everyone the opportunity to contribute to upholding people's rights to dignity and provide a truly memorable day for people receiving care.

Dignity Action Day aims to ensure people who use care services are treated as individuals and are given choice, control and a sense of purpose in their daily lives and this is something at The Limes that we feel very strongly about.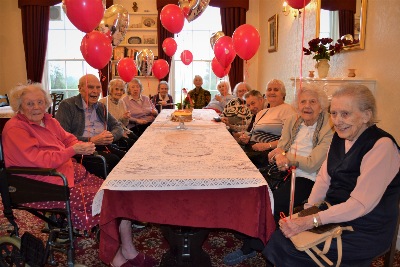 This year at The Limes we asked our residents what dignity meant to them.

We took quotes from each of the residents and wrote them on heart shaped paper, attached it to a balloon and openly discussed dignity together in a group setting.

It was a wonderful way to see what dignity personally meant to our residents.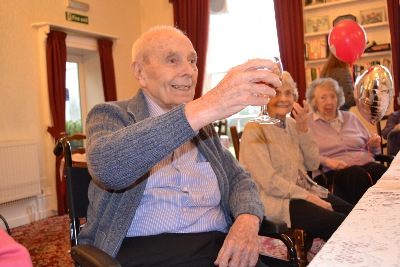 Light refreshments were served for all and thoroughly enjoyed.

Releasing the balloons

The staff and a few of our residents went into the garden with the balloons and on the count of three we all released the balloons into the sky.

It was a truly memorable day.